← Blog Home
The Science Behind the Tendril ESM Platform: Part 1 of 3 – Behavioral Science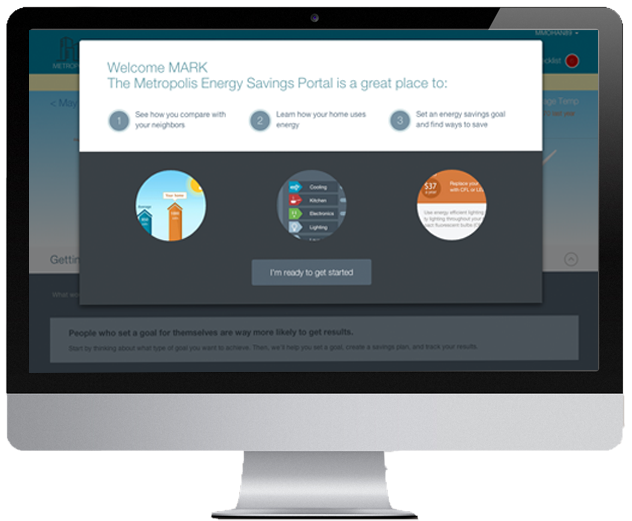 I work on the sales and marketing side of things at Tendril now, and I love talking to customers and prospects about our products. But I started out here as an engineer, which still has a profound effect on how I look at and market the Energy Services Management (ESM) Platform we've built. It's a platform that leverages powerful science: behavioral, data and building science to be exact. And now, combining both of the roles I've had here, I get to talk to clients about how we use that science to deepen their customer relationships and drive their business forward.
Let's start by delving into the behavioral science techniques that provide the customer engagement backbone of Tendril's ESM solutions. Behavioral science is the most intriguing to me, probably because as an engineer it's the most foreign to me. I always thought that influencing people to make a change was almost a dark art!
Now I know there's no black magic at work, but rather careful use of behavioral science methodologies. We rely on these methodologies to help energy providers deliver personalized communications regarding products, services and programs. It all starts with engaging consumers and getting them invested in managing their energy use. This is how we use certain behavioral science principles (outlined in greater detail in this paper commissioned by NYSERDA) to spark and sustain customer engagement:
Commitment: Tendril's ESM Platform has built-in goal setting mechanisms to motivate customers to commit to changing their energy consumption behaviors. Keeping customers' sights set on achieving desired outcomes sustains their participation.
Feedback: Both cost and energy consumption graphs generated from smart meter data give customers accessible, understandable and frequent feedback on their energy consumption, which lets them always know how they are doing in pursuit of their energy management goals. They can see, in real time, the changes they can make to further their progress.
Framing: Tendril works with energy providers to tailor its communications to different consumers based on the behavioral science principle that people respond uniquely to information delivery. For instance, some consumers are motivated to conserve energy more when they look at things in terms of loss prevention, while others respond more readily to language about potential savings.
Incentives, Gifts and Rewards: Consumers respond well to incentives and rewards, but Tendril recognizes that strategies vary in success from person to person. Segmentation, micro-targeting and personalization mechanisms within the ESM Platform enable customized implementation of these programs. For instance, rebates draw in some customers, while free audit promotions or competitions appeal to others. Having all options in place and targeting the right offers to the right consumers optimizes engagement.
Social Norms: Finally, in the age of social media, promoting energy conservation as the socially accepted behavior within a group helps bring consumers on board. Tendril uses neighborhood comparisons to show people how those around them are saving energy and how they can, too.
These tenets of behavioral science have informed the design of Tendril's ESM Platform and helped us develop behavioral energy efficiency (BEE) initiatives that draw in customers from all demographics. But what I'm most excited about is how behavioral science will carry Tendril into the future. BEE is just part of the equation, and we'll continue to look at multiple ways to help our customers reach theirs.
Stay tuned for more on the science driving Tendril's product development. My thoughts on the role of data science are up next!