← Blog Home
Tendril's Commitment to Reducing Our Environmental Impact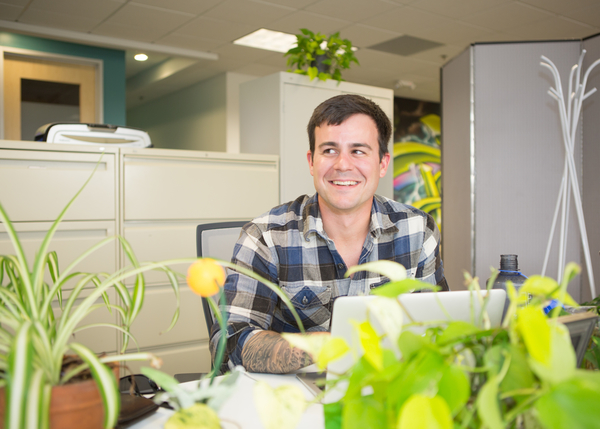 I am proud to announce our partnership with PrintReleaf, an organization dedicated to reforestation projects. The company works with businesses to reduce their environmental impact by planting trees across the globe in order to offset a business' printing demands. They currently have reforestation projects in Brazil, Burkina Faso, The Dominican Republic, Ethiopia, Madagascar and Mexico. I was particularly moved by some of the videos on their project page – particularly this one that shows how planting trees can eliminate poverty. It's not a connection I would normally make but I certainly see it now.
So why did Tendril seek out this relationship? As you know, Tendril partners with utilities to provide their customers with energy efficiency and user engagement solutions – helping to inform them of the impact their behavior has on energy consumption. One of the vehicles we use to provide these insights is a paper Home Energy Report (HER). And boy do we deliver a lot of HERs. In fact, we have printed and delivered more than 19 million reports to date. Counting their envelopes, that's more than 38 million pieces of paper! We currently execute the largest HER program on behalf of Duke Energy and have similar efforts underway with NV Energy and Seattle City Light. Despite the success of these programs in reducing energy usage, they do impact the environment by relying on the printing and mailing of paper-based reports.
Now by working with PrintReleaf, we can replenish the resources expended by our HER programs. In particular, we will plant a tree for every 8,333 sheets of paper used. Not only are we doing this going forward, we are retroactively planting 4,500 trees to cover the 19 million reports (38 million pages) already delivered. So you can tell we take this stuff seriously. After all, one of our mottos here at Tendril is "Have fun. Save the planet." Along with our energy efficiency solutions, our PrintReleaf partnership is helping us walk the walk.
Now for some fun facts about 38 million pieces of paper and the impact of replanting 4,500 trees:
Each of our HERs is about one millimeter thick. So if you stack them all on top of each other, it would stretch more than 22 miles high.
Stacked end to end, these pages would stretch nearly 6,600 miles long. If you think that sounds like a lot, you're right – it's equivalent to the distance between San Francisco and Istanbul, Turkey.
Once grown, those 4,500 trees will:
Absorb 216,000 pounds of carbon dioxide a year
Provide a day's worth of oxygen to 18,000 people
And that is only counting our retroactive reforestation effort. We print nearly 1.5 million reports per month, or 3 million pages, so on an ongoing basis we will be planting 360 trees a year. It's pretty cool to think that we are planting a tree nearly every day of the year. One of the great things about PrintReleaf is that our customers can manage their reforestation projects online. This helps control where they want to focus efforts, track progress, create sustainability reports and provide transparency to their partners and customers.
So you can expect progress reports from us on these future reforestation efforts. This is definitely just the beginning.